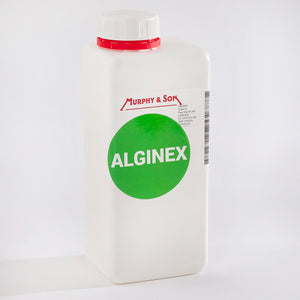 This product is an auxiliary fining for use in conjunction with isinglass finings and is a viscous liquid formulation.

Auxiliary finings work with isinglass in cask conditioned beers. With many beers, the best clarity is achieved by using an isinglass finings product in combination with an auxiliary. Auxiliary finings can be added at one of several points: Into the fermentation vessel; into the beer main feeding the racking heads or into the cask before filled.
Benefits
Removes the protein that causes haze in beer
Improves filterability for bright beers
Reduces conditioning time
Leads to polished beers
Suitable for vegan friendly beers
Speeds up beer processing
Very concentrated formulation that saves on storage space
Easily mixed into beer in fermentation vessel or cask
Long shelf life
 Datasheets
Technical Datasheet: Click HERE to view & download
This provides the detailed information you need to use the product; detailing the benefits, where to use it, how to use it and the dose required.
Safety Datasheet: Click HERE to view & download
This provides all the essential safety data legally required for the product; detailing any hazardous chemicals used, best practices on how to store and handle the product, as well as how to deal with spills, fires and medical emergencies.